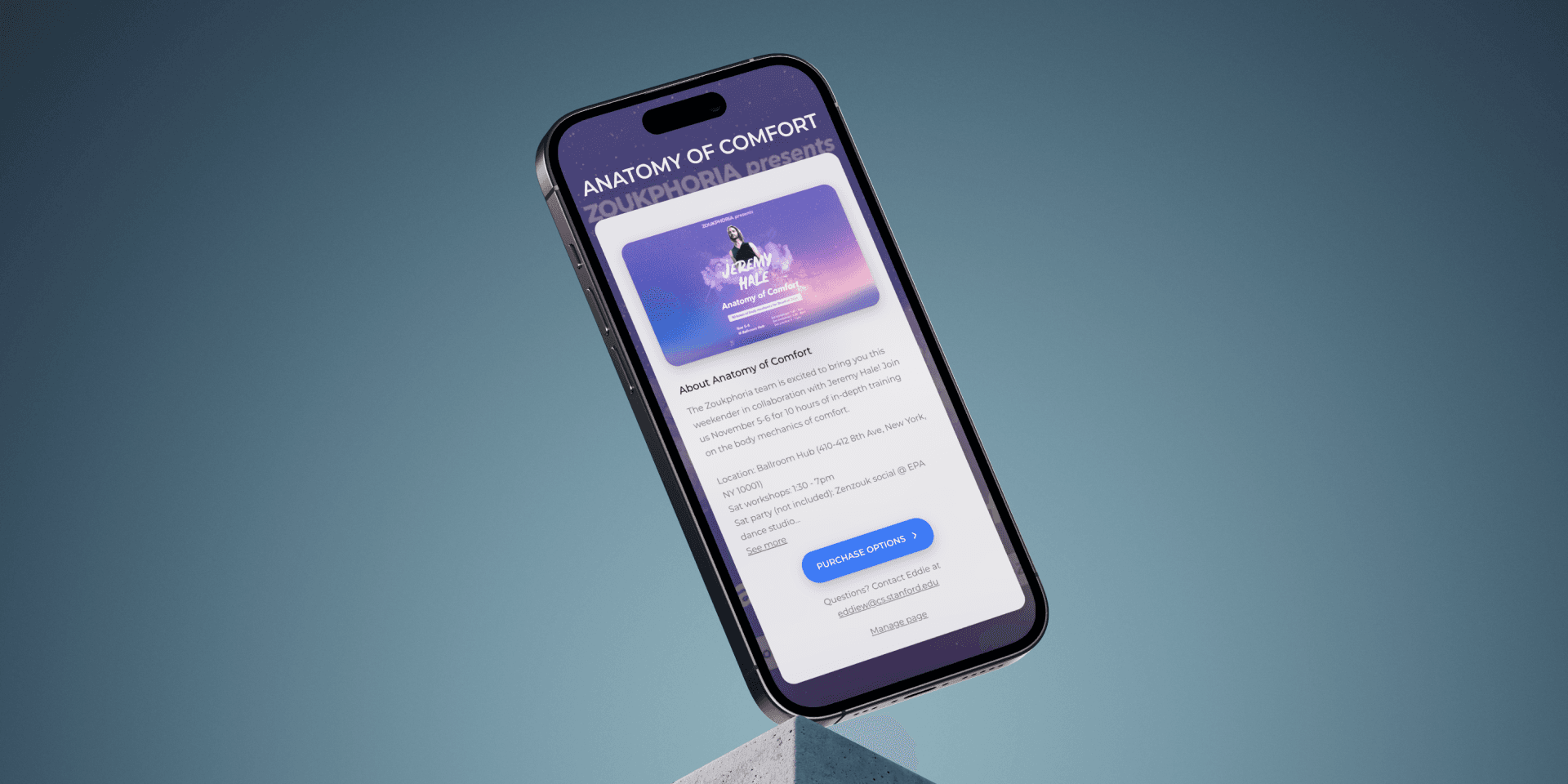 Best Booking Systems & Ticketing Platforms in 2023
For events, studios, and small businesses
Back to Worldclass homepage
---
Overview
In 2023, businesses and organizers have more options than ever before when it comes to choosing a booking system or ticketing platform. In order to help you decide which is best for your needs, we compared some of the most popular options.
Disclosure: We created Worldclass, so we obviously think that it's a great fit for many businesses and event organizers. However, we'll do our best to give an accurate and neutral review of each platform, and to give suggestions that are in your best interest. We hope that you find some valuable insights from this article, regardless of which platform you end up choosing!
---
The Best Ticketing Platform For Events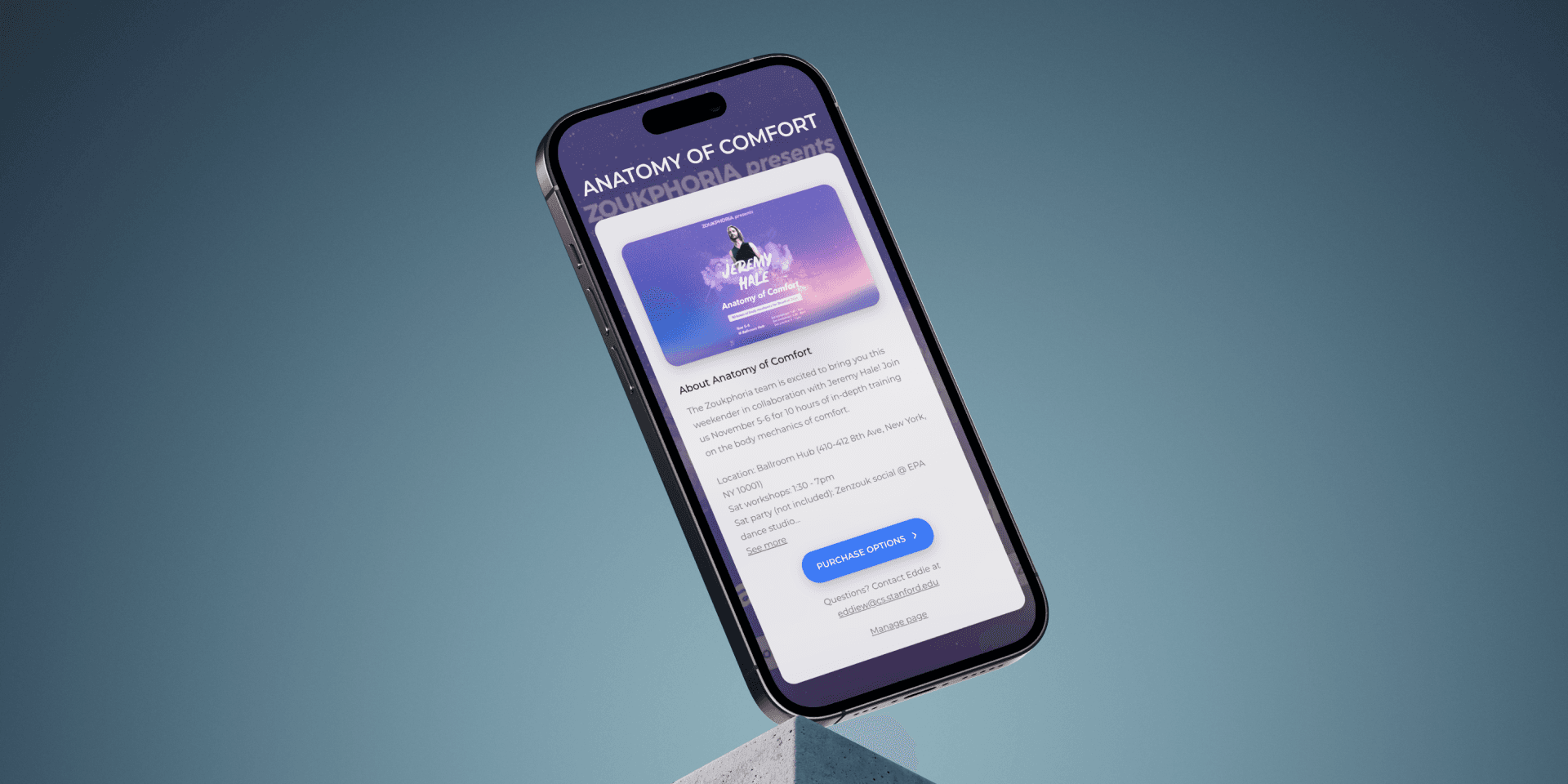 Worldclass
The best design and potentially also the cheapest
Worldclass had the friendliest interface for both organizers and attendees, and payment options like Venmo make it potentially the cheapest ticketing platform by far, depending on your tax profile.
Pros
+ The best design
+ Simple & fast admin interface
+ Payment app support
+ Lowest fees if using payment apps
Cons
- Average fees if using credit cards
- Doesn't have some features like seating charts
In our opinion, Worldclass stands out from the competition in two major areas - design and cost.
The platform looks and feels beautiful - especially on mobile devices where other platforms can sometimes be difficult to use. The system has been clearly designed to make the most common actions, like seeing your sales or checking tickets, really fast and simple. It doesn't clutter the interface with buttons for things you'd never use. And yet despite being so simple, we found that it can support more or less everything you'd need to do as an event organizer.
The other standout feature of Worldclass is its uniquely low cost to the seller, thanks largely to its support of payments via apps like Venmo. This lets you take payments directly to your personal (i.e. non-business) account, which depending on your tax profile, can result in a lot of savings. For smaller events and informal businesses, this is probably the ideal upgrade from tracking sales manually. Fees for credit card payments aren't bad either, at 2% + 15¢, but they're not the cheapest in the space.
Alternatives To Consider
Eventbrite is the most widely used ticketing platform, and in addition to being tried-and-true, has pretty much every ticketing feature under the sun. What it doesn't have though, are low fees or a simple seller interface. We think the design is passable, and it's a good option if you have a larger event and need a lot of specialized features, like email marketing or specialized reporting. Eventbrite's fees are the highest of all the platforms we looked at.

---

---

---
---
The Best Website & Booking System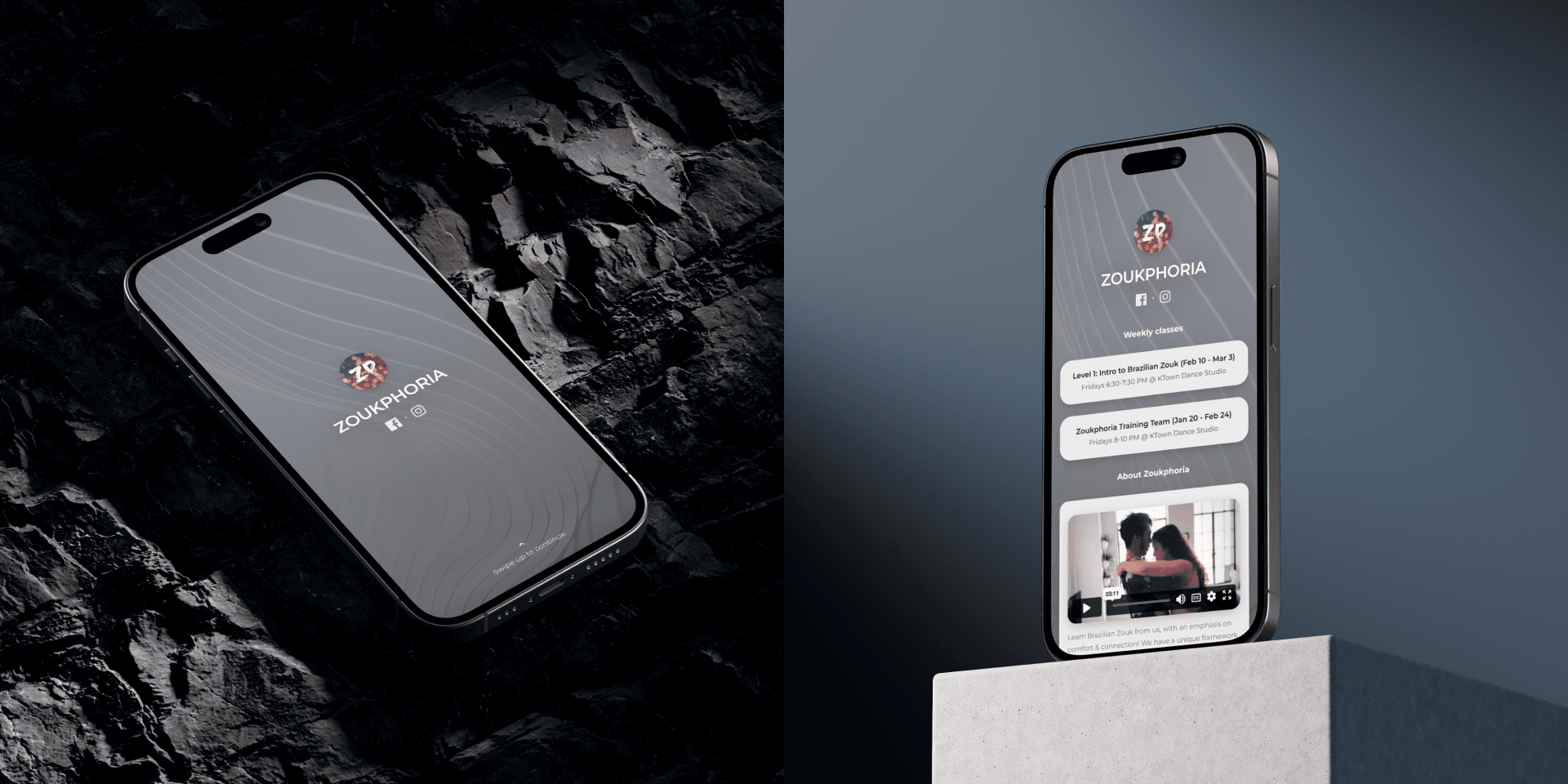 Business Pages by Worldclass
Easy business websites out-of-the-box
Worldclass combines the simplicity of Linktree with the power of its own ticketing service to bring you a unique solution for creating your business website.
Pros
+ Easy to set up a good-looking website
+ Works great with Worldclass ticketing
+ No monthly fees!
Cons
- Business pages are not fully customizable websites
- Doesn't support booking time slots
For those looking to set up a website & booking system for their business and don't need a fully custom website, we think Business Pages by Worldclass is the best option. They combine the best features of Linktree - namely the ease at which you can set up and update the site - with the full functionality of Worldclass's own ticketing service. We like that Worldclass's ticketing service supports studio-focused features, like ticket packs and memberships, at no extra cost.
The fees are another strength of this offering, especially for smaller businesses. Because Worldclass gives you both the website and booking system together, you don't have to pay separately each month for each of those services. In fact you don't pay monthly at all - Worldclass charges you the normal amount for its ticketing service, and gives you the website for free (which you can choose to use by itself).
Alternatives To Consider
If you need a more custom business website, we think Squarespace is your best bet, as it offers a much more flexible website building experience than Worldclass without being too complicated to use. However, you'd have to bring your own booking system (see below), as Squarespace's ecommerce package is designed primarily for stores or appointment-based businesses, rather than studios. So while you can create a prettier website with Squarespace, you'll have to bounce between two management interfaces to deal with everything. The pricing for these together will run you at least $100/mo, compared to $0/mo with Worldclass, but on the other hand fees per-payment are lower if you use credit cards.

---

---

---
---
The Best Booking System For Custom Websites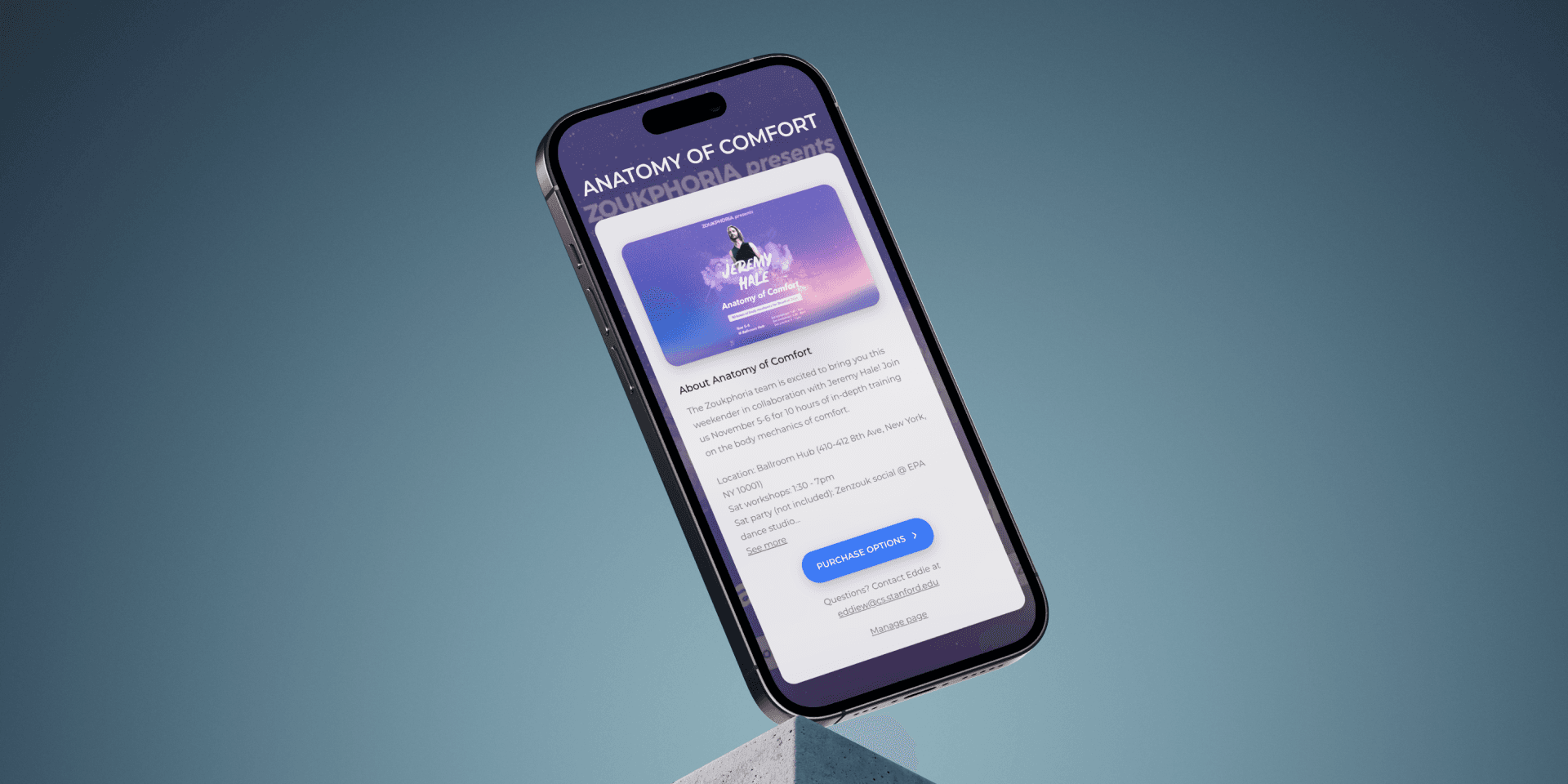 Punchpass
Simple & Embeddable Booking System
Compared to competitors like Mindbody and WellnessLiving, Punchpass is much simpler to use and cheaper too.
Pros
+ Simple to use
+ Competitive pricing
+ Can show your schedule on your website
Cons
- You'll still need a custom website
- Memberships aren't available until the $99/mo plan
If your business needs a custom website, we think Punchpass is the best booking system to pair on it. Compared to alternatives like Mindbody and WellnessLiving, Punchpass is slightly cheaper and much simpler to use, while still having all the essential features like ticket packs and memberships.
Compared to our own service Worldclass, Punchpass also supports time-slot booking and embeddable widgets to show your schedule on your website. We think that if you need a custom website, these features are probably important enough to make it worth choosing over us.
Alternatives To Consider
If you don't need time-slot support and are okay with redirecting your clients to another website to complete their bookings, Worldclass is still a good option for managing your bookings. Compared to other booking systems, it's much simpler to use, and payment app support may be an important consideration.

---

---
---
Do You Really NEED a Ticketing Platform or Booking System?
Of course for smaller operations, it's possible to take payments in cash or via apps and track your clients in a spreadsheet. This is undoubtedly the cheapest option, and one that we've seen many business owners & event organizers employ to their success.
The main reason we've seen people continue to do things manually is to avoid having taxable credit card transactions, which for informal or community-based things may be the appropriate thing to do. Until now, there hasn't been a way to get the benefits of automated systems without using credit cards.
But thanks to Worldclass, now you can. Of course, you still need to decide if the benefits of using our system outweigh the cost of the processing fees. We think that having a dedicated page to do ticketing as well as the automated system that saves you from having to track sales manually are well worth it, but it's up to you to decide for yourself!